I thought I'd make a chocolate plum bread as I've had a bit of a glut of plums from the tree on our allotment and I had a bit of a bar of 70% cooking chocolate left in the cupboard. Also, then Misteright and The Boy had something delicious to start the day with for the rest of the week now it's starting to get cold outside. It's pretty much the same as a basic bread dough but it has more sugar than salt. It's been a huge hit in our house. The entire loaf was gone in less than a day! The bread is really delicious warm and makes a great cold bread for a chocolate spread sandwich, or even with jam. I love to eat bread whilst still warm with a nice cup of tea or toast and spread with butter for a delicious morning treat. Misteright said it was better toasted but The Boy said he could eat it anytime, anywhere. So could I for that matter.
Chocolate plum bread is a brilliant way to use up a glut. It gets a bit boring making jam or fruit compote all of the time so this was a welcome alternative that was thoroughly enjoyed by everyone in the house. It would also make a great addition to a picnic over the Summer months too! I love how versatile chocolate plum bread is once it has been baked. If you have any leftovers, it makes a killer bread and butter pudding. The chocolate melts into the custard and it's divine.
[yumprint-recipe id='14']
I received a free bar of Lindt 70% cooking chocolate to get creative in the kitchen with and this is one of the things I came up with.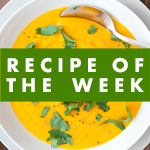 Summary
Recipe Name
Published On
Preparation Time
Cook Time
Total Time