I thought I'd make a chocolate plum bread as I've had a bit of a glut of plums from the tree on our allotment and I had a bit of a bar of 70% cooking chocolate left in the cupboard. Also, then Misteright and The Boy had something delicious to start the day with for the rest of the week now it's starting to get cold outside. It's pretty much the same as a basic bread dough but it has more sugar than salt. It's been a huge hit in our house. The entire loaf was gone in less than a day! The bread is really delicious warm and makes a great cold bread for a chocolate spread sandwich, or even with jam. I love to eat bread whilst still warm with a nice cup of tea or toast and spread with butter for a delicious morning treat. Misteright said it was better toasted but The Boy said he could eat it anytime, anywhere. So could I for that matter.
Chocolate plum bread is a brilliant way to use up a glut. It gets a bit boring making jam or fruit compote all of the time so this was a welcome alternative that was thoroughly enjoyed by everyone in the house. It would also make a great addition to a picnic over the Summer months too! I love how versatile chocolate plum bread is once it has been baked. If you have any leftovers, it makes a killer bread and butter pudding. The chocolate melts into the custard and it's divine.
Chocolate Plum Bread
2014-01-04 19:55:54
A simple and delicious bread made with Victoria plums and chocolate
Ingredients
500g strong bread flour
15g sugar
5g salt
20ml vegetable oil
a sachet of dried fast acting yeast
300ml water
10 x Victoria Plums (diced and stones removed)
10 x squares of Lindt 70% cooking chocolatenofollow (chopped roughly)
Instructions
I make my bread dough using the "volcano" method – well, that's what the boy calls it anyway!
make a mountain out of the flour, salt, sugar & yeast and then make a huge well in it, so it looks like a volcano (hence the silly name!)
put the oil and water into the well and fold the dry ingredients over the top (I always spill some so you can do this in a bowl if you prefer not to get messy!)
once the mixture starts to come together, add the chocolate and the plums and knead the life out of it
(I do this until my arms feel like they have detached from my body) This takes about 25 minutes!
leave to prove in a bowl covered with cling film in a warm place for about an hour and a half.
at some point before the next step, preheat the oven to gas mark 6
shape the dough and place into a loaf tin
bake at Gas Mark 6 for 40-50 minutes.
the top should have risen above the loaf tin and be golden brown and should make a hollow sound when it is knocked.
leave to cool for 30 minutes and then remove from the tin
Miss Mamo's World http://missmamosworld.com/
I received a free bar of Lindt 70% cooking chocolate to get creative in the kitchen with and this is one of the things I came up with.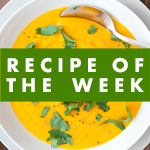 The following two tabs change content below.
Positive thinker, tea drinker, lover of pink, techno, cheese & chocolate. Not at the same time or in any particular order. Writer of poems, singer of songs and cooker of food - obviously! When the mantra of keep calm and bake just isn't working, you can actually just flick the kettle on and solve everything with a good cup of tea! There is actually a life outside of the kitchen, you just need to remember to turn the stove off!
Latest posts by Miss Mamo (see all)
Summary
Recipe Name
Published On
Preparation Time
Cook Time
Total Time